The Pain At Home
Several of my extended family participated in the two World Wars. Letters to and from Government Ministeries, War Departments and AIF /NZEF Base Records help to crystallise the terrible pain and anxiety many at home endured.
Frank Johnson was the son of Thomas and Jessie Johnson of 'Nyora', 5 Myrtle Rd, Camberwell in Melbourne and a grandson of William Quennell and Mary Bruce. He joined the AIF, 8th Battalion, 2nd Infantry and after training in Egypt soon found himself shipped to the Dardanelles and the Gallipoli peninsula. His brief will directed half his property, in the 'event of my death', to his father Thomas and half to a lady who is presumably his fiancee or girlfriend.
Frank was killed in action on the first day of the ANZAC landing at Gallipoli, 25 April, 1915. The brigade's war diary describes what happened:
the 2nd Infantry brigade began disembarking in tows from SS Galeka, Novian and Clan McGillivray at 6am. Tows of naval and ships' boats were brought to the ships' sides and, having wounded men on board, considerable delay to arrangements for disembarking ensued. Consequently boats from SS Galeka arrived before Brigade's Head Quarters. Shrapnel fire from Kaba Tepe caused many casualties and damaged several boats before troops landed. The beach became to a certain extent congested and units soon became intermingled.
It is most probable that just on 6 months after enlistment Frank Johnson died in a landing boat at Gallipoli without ever setting foot on a battlefield.
Frank's military record contains all the correspondence between the AIF and Frank's family. His mother, Mrs Jessie Johnson first wrote to the AIF in October 1915, 6 months after his death, requesting information about his effects, back pay and certification re her son's death.
The AIF's response letter in November clearly displays the symbol and the word "Swastika" (see Item 4 in the photo gallery below). As this is an unsigned draft I am hopeful that this astounding lack of discretion was not transferred through to the final signed letter to Jessie.
On 10 Jan 1916 Frank's effects (disc, belt, coins, knife, testament, photo) were 'despatched' in a brown paper parcel to his family.
On 23rd March, Jessie received a letter from 'Base Records' indicating the date and place of his death.
On 15 April 1920, 10 days short of 5 years after his death, Jessie received a letter detailing where her son was buried.
2 months later she received a letter from the AIF noting that while she was registered as Frank's next-of-kin;
"it is desired to learn whether the 'above named soldier' had any nearer blood relations than yourself, for instance, is his father still alive, if so I shall be much obliged for his name and address at your earliest convenience"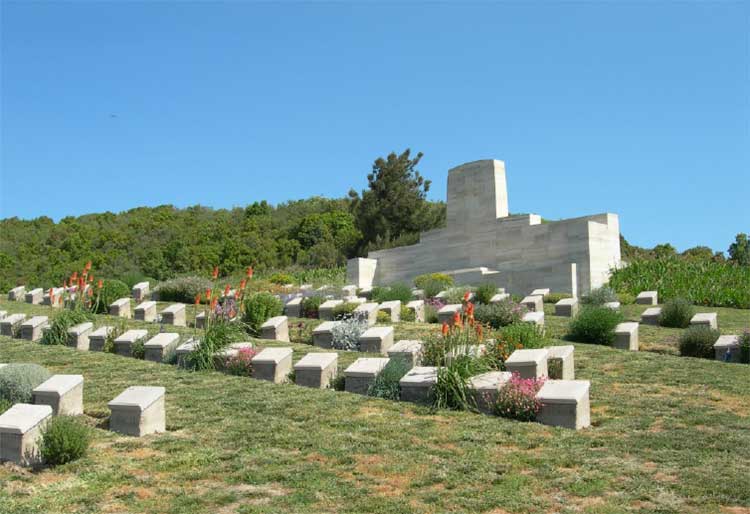 This is reprehensible patriarchal discrimination by the AIF of the bereaved mother of a young man who died in military action overseas. Jessie is recorded as Frank's next-of-kin on his AIF enlistment form. Jessie replied without any apparent rancour 5 days later indicating to the AIF that his father Thomas was still alive.
Nearly all further correspondence from the AIF was directed to Mr. Thomas Johnson. On 6 October 1920, his father received Frank's  'Star' medal. In September 1921 Jessie applied for, and Thomas received, 3 copies of a photograph of Frank's gravesite. Jessie sent off 1 shilling in stamps to the AIF to cover the cost of another 4 copies.
On 6 February 1922 Thomas received Memorial Plaque No. 304,727 and in May received the extra 4 photos. On17 August 1922 Thomas signed a receipt for the 'Victory' Medal.
On 8 February 1924 Frank's father received a letter indicating his son's remains had been moved from Artillery Rd to Shell Green cemetery as his 'final resting place' owing to 'the somewhat inaccessible situation' of the Artillery Rd cemetery.
The final correspondence was on 1 March 1924, when Thomas received notification of Frank's Grave number at Shell Green Cemetery.
Frank was a month shy of his 21st birthday when he died. We never hear stories like this on ANZAC day.